Having More People at the Table Can Make Us Better Listeners
By
Faizah Barlas
October 10, 2019
October 10, 2019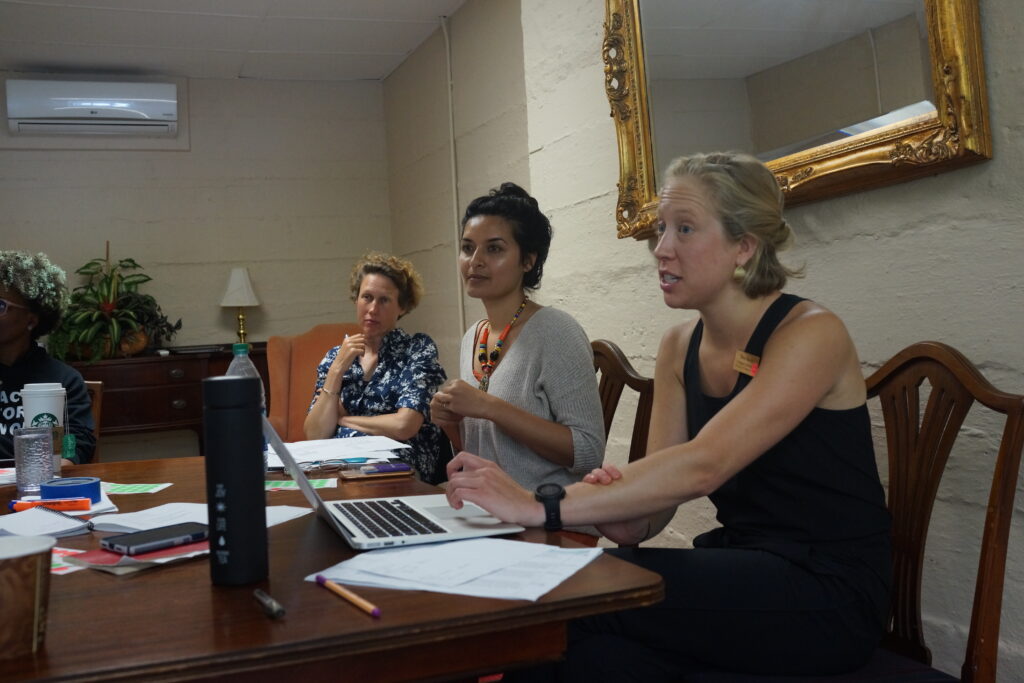 Faizah Barlas (EGA Fellow) engaging in a discussion about which grant applications will be funded during the Grassroots Fund's Participatory Grant-making Retreat.
This summer, I was tasked with creating two Toolkit Reports each of which will function as a resource for grassroots organizations to understand the New England Grassroots Environmental Fund's (Grassroots Fund) Guiding Values and provide action items for them to be able to measure their progress. The reports will focus on two of the Grassroots Funds' core values: Just Transition and Shifting Power.
The Grassroots Fund considers projects advancing Just Transition as those "focused on efforts to move from an extractive fossil-fuel driven economy grounded in consumerism, militarism, the exploitation of land, labor and resources to a local, living, loving economy grounded in ecological and social well-being, cooperation, and regeneration." Drawn from the Just Transition framework created by the Climate Justice Alliance, the Grassroots Fund works to bring the framework to communities throughout New England. The Toolkit Report aims to break down what Just Transition means for grassroots organizations and how an organization can determine if their work is rooted in and advancing a Just Transition.
The second Guiding Value I assessed is called "Shifting Power" and is defined by the Grassroots Fund as "transparency and accountability to the community, and democracy." This Toolkit Report aims to provide a full definition of what shifting power means within grassroots organizations, help groups determine where they are on the spectrum of shifting power within their organization and community, and what work remains to be done.
To put together this Toolkit, I interviewed staff and individuals from our grant-making committee about what these Guiding Values mean and identifiers they look for when determining how to score grant applications. I analyzed grant reports, their grading rubrics, and comments. I interviewed high scoring grassroots groups about their internal processes and the impact they are hoping to make in their community. Through these interviews, I was able to gain insight on what growth, transparency, and sharing power meant to these groups on an organizing and functional level.
During my interviews with staff, grant readers, and grassroots groups, I realized how the more people I interviewed, the more I was able to visualize and contextualize a deeper understanding of what Shifting Power and Just Transition can look like within grassroots organizations. Getting more people involved and more opinions is often seen as too time consuming, but there is a real benefit to having a diverse set of perspectives, skills, and experiences at the table. With each interview, I found myself questioning my own preconceived notions of what grassroots groups should be doing, or can do, to Shift Power or advance Just Transition. This summer fellowship pushed me to question my own ideas about strategy and grassroots organizing. It developed my ability to remain open to new perspectives, to critique my own beliefs, and, most importantly, to prioritize listening to lived experiences.
About Faizah Barlas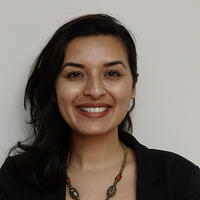 Faizah Barlas is a current Master of Public Administration (MPA) student at New York University's Wagner Graduate School of Public Service specializing in public policy analysis and management. She has worked as a civil rights community organizer, a housing rights advocate for disabled tenants, and a court advocate for youth and adults who are justice-involved.