Fellows List
Ta-wei Lin is a Taiwanese-American coming from Boston, Massachusetts. He is currently a Doctor of Public Health candidate at Harvard School of Public Health. Ta-wei's background is in epidemiology and he is passionate about social justice and health equity. He is also an avid rock climber and cat enthusiast.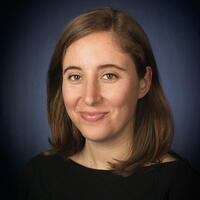 Originally from Madrid, Spain, Delia Mayor spent five years working in community health in the Washington D.C. area after earning a BA in Psychology from the University of Miami. Delia recently earned a Master of Science in Environment and Sustainability with a focus on Behavior, Education, and Communication from the University of Michigan's School for Environment and Sustainability. Delia is interested in the connections between environmental justice and health.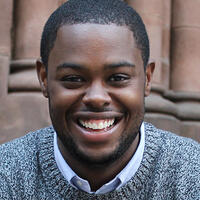 Aaron Neal just completed his first year of graduate school at University of North Carolina at Chapel Hill. He is studying Clinical Psychology with a concentration in Community Engaged Participatory Research. His research interests are in community mental health and the way that the broader environment can influence human development. Aaron is passionate about understanding and supporting community. He hopes to use his experiences to understand how community is created and used to support holistic wellbeing.
Host Organization:
Detroit Office of Sustainability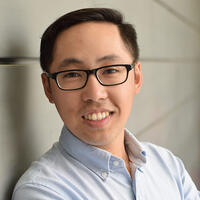 John Nguyen received his MS in Environmental Science at Villanova University and BS in Chemistry from Trinity University. His research combines Geographical Information Systems (GIS) and watershed geochemistry to study the impacts of hydraulic fracturing on Pennsylvania's streams. He is pursuing a career in environmental regulation & policy and hopes to combine his technical expertise in chemistry with skills in science communication. In his free time, John enjoys movies, dragon boating, and being a foodie.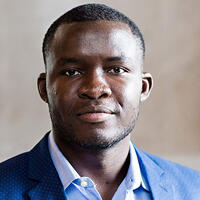 Akin Olumoroti is a Master of Public Policy (MPP) student at the University of Michigan's Gerald R. Ford School of Public Policy. Prior to this he received his MS in Physics from Western Illinois University. At the Ford School, he focuses on energy, environmental, and international policy. Akin hopes to someday use the tools of science and technology to help governments and organizations develop and implement meaningful climate change mitigation and adaptation frameworks. His hobbies include traveling, photography, and making music.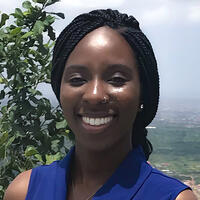 Cassandra Osei is a Ph.D. student at the University of Kansas' School of Public Affairs and Administration. Before entering the doctoral program, she completed her Master of Public Health (MPH) degree at the Boston University School of Public Health, specializing in both Social Behavioral Sciences and Epidemiology. Cassandra's research interests explore the factors that shape the maternal mortality crisis, with an emphasis on the ways that disproportionate exposure to different environments interact with other elements of a racialized social structure.
Host Organization:
The Northlight Foundation
Overbrook Foundation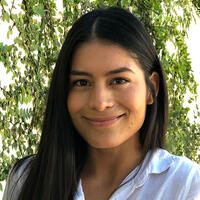 Carol Peralta grew up in Los Angeles with a small and close-knit family. She majored in Environmental Studies as an undergraduate and is currently pursuing a MS in Environmental Hydrology. Carol has worked in the non-profit sector for the last three years as a, mostly outdoor, program instructor for elementary aged kids.
Foundation Sponsor:
11th Hour Project (Schmidt Family Foundation)
Host Organization:
Community Alliance for Agroecology
Sacha-Rose Phillips is a second-year dual degree student at the School for Environment and Sustainability and at the Gerald R. Ford School of Public Policy at the University of Michigan. Her interests span the areas of environmental justice, energy access and smart technologies in the Caribbean and Latin America. Currently, she is conducting research on the impact of smart metering on informal energy access in Jamaica.
Foundation Sponsor:
Environmental Defense Fund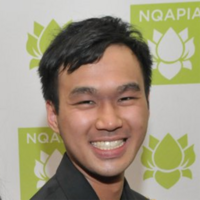 As a third-generation Chinese American from San Francisco, Jeffrey Wong is a proud son of a middle-class nurse and architect. His parents imbued him with their spirit of community service and love of natural wonders to become the person he is today. As an Environmental Fellow, Jeffrey hopes to ensure that as society adapts to the impacts of climate change, all solutions are equitable and just, protecting the most vulnerable as much if not more than the most privileged. When he is not thinking about the future of climate resilience, Jeffrey can be found in the kitchen or karaoke booth, experimenting with different recipes while singing a rendition of "Party for One" by the great Carly Rae Jepsen.
Host Organization:
Institute for Sustainable Communities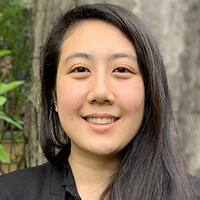 Cally Xi is a Master of Public Health (MPH) candidate in Environmental Health Sciences at the University of Michigan School of Public Health. She has a concentration in Environmental Quality, Sustainability, and Health and is working on a certificate in Risk Science. Cally is passionate about alleviating environmental health inequities, particularly in regards to water contamination and air pollution.