Fellows List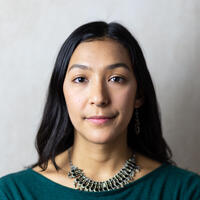 Victoria Abou-Ghalioum (she/her) is a Ph.D. candidate at the Ohio State University School of Environment and Natural Resources specializing in Environmental Social Science. She received a B.A. in Psychology from Cleveland State University. Victoria's research centers on social justice in environmental activism. She aims to deepen understandings of the intersection between race, place identity, and engagement with the mainstream and grassroots environmental movements. Further, her work seeks to develop a broader understanding of the narratives built around pro-environmental behavior by investigating the perspectives of grassroots activists. Victoria is an environmental justice organizer in Columbus, Ohio.
Foundation Sponsor:
Maxwell Hanrahan Foundation
Host Organization:
Sierra Club Headquarters/Sierra Magazine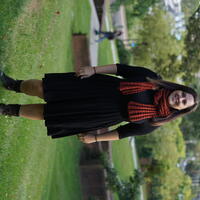 Graduate Institution: 
Yale University
Degree Program:
Master of Environmental Management (MEM)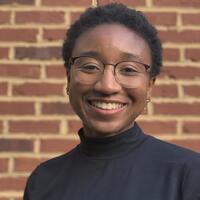 Aisha Balogun is a Master of Urban Planning student at New York University's Robert F. Wagner Graduate School of Public Service. Her gateway to environmental work is her professional goal of expanding affordable housing within clean, safe, and healthy neighborhoods. Previously, Aisha has helped coordinate homeless services as an AmeriCorps VISTA and has supported grant-making processes for non-profits working in the community development, cultural, and environmental sectors. Outside of work and school, she enjoys embroidery and exploring diverse music genres. Aisha holds a BA in Sociology and a BS in Engineering (Architectural Design) from Stanford University.
Host Organization:
The Moving Forward Network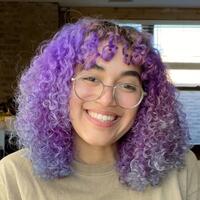 Carolyn Bidó is a first-generation Dominican from New York City raised in the Dominican Republic. She earned a degree in Veterinary Medicine at UNPHU in the Dominican Republic and is completing a Master's in Environmental Science and Sustainability, specializing in Sustainable Business, at Loyola University Chicago. Carolyn's passion for social, environmental, and economic justice shows through her work with the Food Recovery Network LU Chicago. She aims to innovate and develop zero-waste systems to build resilient communities, fight the linear economy, and address critical environmental issues. She enjoys spending quality time with her dogs, Benny and Leia, and recording music.
Host Organization:
National Wildlife Federation - Great Lakes
Anna Bunting is from southeast Michigan and is passionate about environmental justice, sustainable food systems, and Indigenous rights. Anna holds a bachelor's degree in environmental biology and zoology from Michigan State University. At MSU, they worked on sustainability and intercultural initiatives on campus and volunteered with urban farms in Lansing and Detroit. After graduating, Anna worked with EGLE's Office of the Environmental Justice Public Advocate and the National Wildlife Federation on environmental justice-focused projects and research. Anna is currently a master's student at the University of Michigan's School for Environment and Sustainability, specializing in environmental justice and sustainability & development.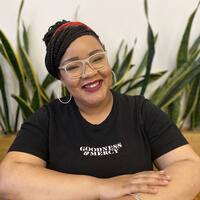 Joel Clegg is a Ph.D. student at Prescott College studying Sustainability Education. Her passion stems from having a heart for hospitality from pursuing a B.A. in Sustainable Tourism and Hospitality at The University of North Carolina at Greensboro and an M.B.A concentrating in Hospitality Management at Johnson and Wales University. Her area of research has focused on merging sustainability and hospitality; concepts with small business operations and community development. The vision is to create and implement sustainability education information for business owners and community members in minority-based communities.
Foundation Sponsor:
Yale School of the Environment
Graduate Institution:
Yale University
Degree Program:
Doctoral Degree
Travis Dopson, MPH is a recent graduate of the University of Georgia. He received his MPH concentrating in Health Promotion & Behavior. Travis is originally from Coffee County, Douglas, GA and he attended Morehouse College where he received his Bachelor of Arts in Psychology. Travis's research interests are understanding youth development and the multiple factors that influence positive development. His long term goal is develop programs that target all areas of health to ensure holistic healthy development for youth. This summer Travis is working with American Rivers.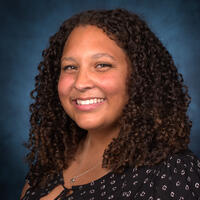 Miranda Dupre (she/her) is a recent master's graduate from the University of Michigan School for Environment and Sustainability, where she concentrated her studies in Environmental Justice. At Michigan, she worked on projects that prioritized community organizing, assessing and meeting community needs, DEI (diversity, equity, and inclusion), and interpersonal skills. Miranda has a strong orientation with disenfranchised communities of color and an interest in sociology, the environment, and the critical intersection of the two disciplines within communities. In her free time, Miranda enjoys spending time in nature, playing the ukulele, snuggling with her cats, and creating zines.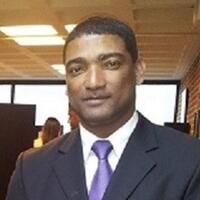 Donald is a student at The University of Massachusetts Amherst, where he is reading for the Ph.D. in Environmental Conservation with a concentration in Human Dimensions and Environmental Policy. Environmental equity and justice are vital facets of his work.  He earned a BA in Geography Education from the University of the West Indies in Jamaica, a B.Sc. in Urban Affairs/City Planning from Boston University, and an MA in Sustainable International Development from Brandies University.  Donald has a background in teaching and community development in Jamaica and the United Kingdom. He has volunteered on several projects in the USA and researched environmental disparities, housing, urban agriculture, climate change, watershed management, and coastal resiliency. Donald jointly leads the Student Bridges Agency at Umass Amherst. The agency's mission is to increase college access and success for underrepresented students on the university campus and in neighboring communities. He is dedicated to helping others achieve their goals.