Fellows List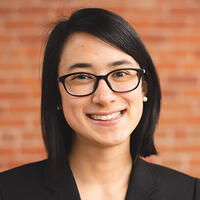 Emma Dolce is currently pursuing a Master of Public Policy degree from the Ford School at the University of Michigan. She grew up in Ann Arbor, Michigan and attended Kalamazoo College where she majored in political science. Emma's interests lie in the intersection of environmental and social policy with a focus on mitigating the effects of climate change on underserved populations. In her free time she enjoys being outside, playing ultimate frisbee, reading, food, and running.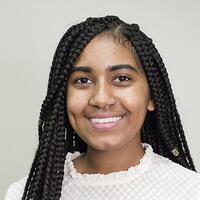 Sol Dressa is currently a first-year dual degree master's student in Environmental Health Science and Urban and Regional Planning. She has a bachelor's degree from Oregon State University in Health Promotion and Behavior. Upon graduating she worked at the Oregon Health Authority within the Environmental Health Department. Some of the concepts she is interested in include urban equity, urban sprawl, greenspace exposure and its relation to environmental health.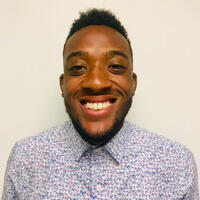 Kamari Durley is an MA candidate in the Urban and Environmental Policy and Planning program at Tufts University. He graduated from the University of Miami with a B.A. in Ecosystem Science & Policy. Kamari grew up in the Chicagoland area where he developed a strong interest in the planning and policy decisions that created the present day conditions in the city. This experience greatly influenced his research interests which are grounded in development and financing of affordable, environmentally sustainable housing, especially in the nation's most vulnerable urban communities.
Host Organization:
Virginia Environmental Justice Coalition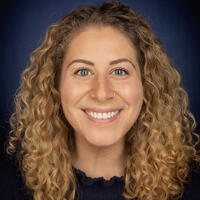 Karen Goldburg graduated from the University of Michigan in May 2019 with an MS in Environment and Sustainability. Her areas of interest include U.S. western conservation, climate change adaptation, collaborative resources management, and environmental philanthropy. Karen's work cuts across both natural and human systems, and as a graduate student she focused on learning how non-profit organizations can effectively address conservation and natural resource management issues by engaging diverse communities in environmental decision-making. Karen is looking forward to serving as an Environmental Fellow with the Walton Family Foundation's Colorado River program this summer.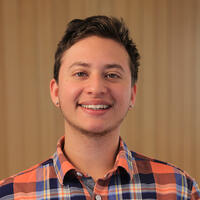 Leo Goldsmith is a rising second-year Master of Environmental Management student at the Yale School of Forestry and Environmental Studies. His specialization is climate change science and solutions. He is interested in centering environmental justice and public health at the center of climate change adaptation plans and implementation. Before Yale, he worked with the New York Restoration Project doing ecological restoration and community engagement in New York City and obtained his bachelor's at Oberlin College.
Host Organization:
Pillsbury United Communities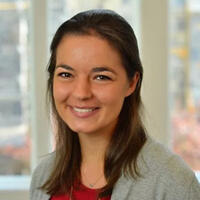 Laura Grier recently earned a MS from the University of Michigan focused on environmental justice, policy, and education. Prior to her graduate studies, Laura received a B.A. in Environmental Studies from the University of North Carolina at Chapel Hill. She later lived and worked on a community farm and then led an urban service-learning program, both in North Carolina. In her spare time, you can find Laura running outside, experimenting with new cookie recipes, or re-watching her favorite episodes of "The Office."
Host Organization:
Virginia Interfaith Power and Light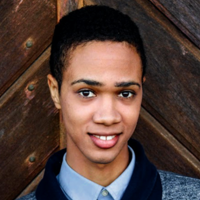 Donny Hearn III is a Detroiter and Master of Public Health student at the University of Michigan. He completed a BS in Evolutionary Anthropology in 2018. Donny's interest in environmental health promotion and biology draws from his history of urban gardening and wildlife admiration. With a global health experience and perspective, Donny aspires to contribute to equitable urban environmental conservation. He enjoys language learning, volunteering and collaborating with diverse walks of life.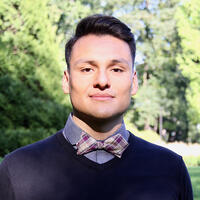 Daniel Hernandez is a Ph.D. candidate in the School of Aquatic and Fishery Sciences at the University of Washington. His dissertation work concerns the interactions between Chinook salmon and infectious hematopoietic necrosis virus, which afflicts salmon and trout populations in the U.S. Pacific Northwest. Though busy with his research, Daniel has made time to provide an important service, working in Nicaragua with Engineers Without Borders to provide safe drinking water to rural communities most in need.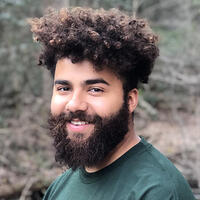 A.J. Hudson is passionate about science education, ecology, nature photography, and environmental communication that reaches the broadest possible audience. He is deeply interested in the intersection of tropical resource extraction with environmental justice for minorities, colonized and indigenous peoples. Before graduate school, A.J. spent several years teaching and helped found a public high school in one of the most disenfranchised neighborhoods of Brooklyn. He is currently conducting research in the rainforests of Ecuador for the Yale School of Forestry and Environmental Studies.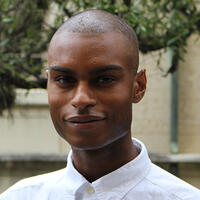 Aaron Jones is an Energy and Earth Resources MS candidate at the University of Texas at Austin. Born and raised in Georgia, Aaron received their BA in Earth Science from Vassar College with a focus in paleoclimatology and sustainability. Their current studies focus on renewable energy, public policy, and machine learning. Aaron is excited to gain experience in visual communication and data analysis for climate and energy advocacy at the Acadia Climate and Energy Analysis Center.