Fellows List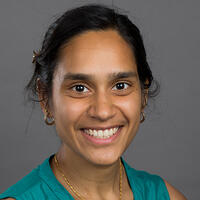 Cyatharine Alias hails from a northwest suburb of Chicago. After graduating from Harvard College with a degree in Sociology and a teaching certificate for middle school science, she taught a diverse population of students in Silicon Valley for two years. During this time she wanted to re-envision how science education prepared young people to be active civic agents on environmental and environmental justice issues in their neighborhoods. She now attends the Urban and Environmental Policy and Planning program at Tufts University and is interested in learning how grassroots environmental organizations use quantitative data in addition to the rich narrative experiences of their members to make systemic change.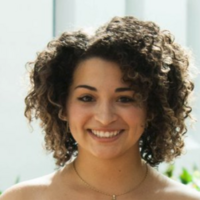 While working at a government consulting firm during her senior year of undergrad, Aurora Aparicio began to see the need for better environmental science communication especially with regard to distributional equity. This realization led her to study Behavior, Education, and Communication as a master's student at the University of Michigan's School for Environment and Sustainability. She has worked in radio recently and she passes her free time searching for new music and trying to make tofu taste better.
Foundation Sponsor:
Ocean Research Conservation Association
Host Organization:
11th Hour Project (Schmidt Family Foundation)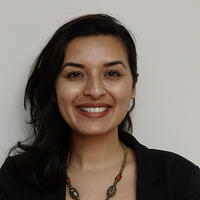 Faizah Barlas is a current Master of Public Administration (MPA) student at New York University's Wagner Graduate School of Public Service specializing in public policy analysis. She has worked as a civil rights community organizer, a housing rights advocate for disabled tenants, and a court advocate for youth and adults who are justice-involved. Faizah is passionate about policy analysis and research that touches on the intersection of a number of social issues, ranging from criminal justice reform to environmental justice.
Host Organization:
New England Grassroots Environmental Fund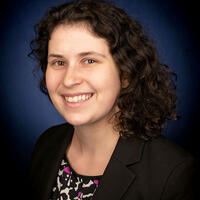 Molly Blondell is a master's student studying Environmental Justice at the University of Michigan's School for Environment and Sustainability. Her academic interests are largely concentrated in the politicization of natural resources and land access. Outside of her studies, she is an avid runner and a Judge for the University of Chicago Scavenger Hunt.
Miranda Briseño is finishing her first year in the M.A. program with the Urban and Environmental Policy and Planning Department at Tufts University. When she graduated from George Mason University in 2018 with a bachelor's degrees in Sociology and Government she was interested in learning more about how policy-making and public processes could become more equitable. Through her coursework at Tufts, she has become interested in where social resiliency, food systems, and food justice intersect and how cities can make their food systems more equitable and resilient.
Host Organization:
Mystic River Watershed Association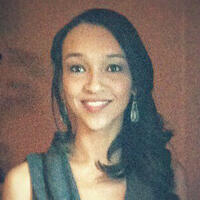 Cara Clase is a graduate student at the University of Delaware and is currently obtaining her Ph.D. in Urban Affairs and Public Policy. She has a master's degree in economics and has a special interest in energy security in urban housing. In her free time, Cara does musical theatre and likes to paint.
Host Organization:
Institute for Energy Economics and Financial Analysis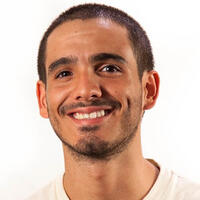 Jan Cordero Casillas is a first year Ph.D. Puerto Rican student in the School for the Future of Innovation in Society. He is currently a graduate fellow in the Urban Resilience to Extremes (UREx) working with the Governance and Scenario Planning team. Jan is interested in designing community-based information systems to empower communities to pursue decentralized governance strategy and planning, in order to help them increase community resilience.
Host Organization:
Natural Resources Defense Council
Rachel Correll has always been interested in the interaction between community and environment. She began focusing on preventing and preparing for flood threats after her community was devastated by floods in 2011. She focused on disaster management in the McNair Program at Syracuse University where she received a bachelor's in Geography and in Earth Science. She is now in a doctoral program at Louisiana State University in the Department of Environmental Sciences working on community resiliency.
Host Organization:
Huron River Watershed Coalition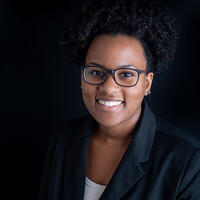 Jaynell D. Nicholson is a graduate student at Indiana University's School for Public and Environmental Affairs and is from Pittsburgh, Pennsylvania. She is pursuing a dual master's degree in Environmental Science and Public Affairs hoping to learn how to solve local environmental problems in an equitable way. Her passion for empowering students of color and Women in Science fields feeds her desire for a career that allows her to work directly with students and local communities.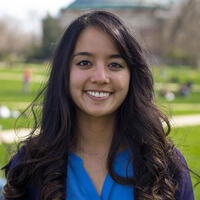 Saachi Das Kuwayama recently graduated from the University of Michigan's School for Environment and Sustainability with a master's degree in Environmental Justice, Policy, and Communications. Her research explores the links between gender, water insecurity, and protest movements. Originally from the north side of Chicago, Saachi is a classical violinist, an amateur baker, and the proud daughter of Indian and Japanese immigrants.