Fellows List
Lupe Franco grew up in the small community of Boyle Heights where she earned a BS in Geology from CSULA. In May 2021, she earned a MS in Environmental Studies from San José State. Her research interests include climate adaptation and resilience, environmental and climate justice, and equitable environmental decision-making. Lupe is looking forward to becoming a fellow for OEC, and then embarking on a new adventure with the UC Davis Ph.D. Geography graduate group.
Foundation Sponsor:
Charles Stewart Mott Foundation
Jasmine Gaillard, MPH is a recent graduate from University of Georgia. She received her MPH with a concentration in Health Promotion & Behavior. Jasmine is a Charlotte native Charlotte and attended Spelman College for undergrad. Her research interests are in examining how exposure to harmful pollutants in the air, water, food, and materials in home and workplaces may further exacerbate stressors within minority populations. This summer she will be working at ClearCorps Detroit.
Foundation Sponsor:
Fred A. and Barbara M. Erb Family Foundation
Paula M. García-Almodóvar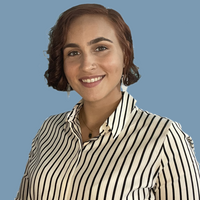 Paula M. García-Almodóvar has a B.Sc. in Integrative Biology and Environmental Science from the University of Puerto Rico, Rio Piedras Campus (UPR-RP). Throughout her experiences, Paula identified a need for environmental education, grantmaking and developing nature-based solutions in Puerto Rico. These led her to pursue a master's degree in Environmental Planning from the Graduate School of Planning at UPR-RP, with an interest in community-based planning and popular education to address environmental justice on the archipelago.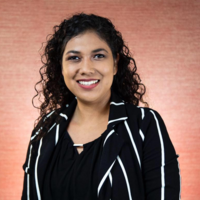 Cecilia Garibay is a current dual Master's Student of Environmental Justice and Public Policy at the University of Michigan. As a Rackham Masters Award recipient, she has worked in the Vision for a Sustainable Environmental Future Lab as a research assistant and as a Graduate Student Instructor. After Michigan, she aims to work on issues of environmental justice surrounding air pollution in Southern California. In her free time, she enjoys hiking with her dog Lambert.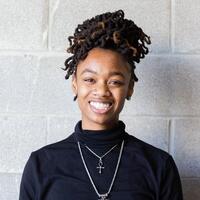 I'm Maeghen Goode, my pronouns are She/Her/Hers. I am a dual degree student studying Environmental Justice and Urban planning at the University of Michigan. I'm a long-time Michigander who was born, raised, and currently resides in Detroit. I graduated from Michigan State University in 2018 and immediately following I served a term in AmeriCorps with an organization called Public Allies where I worked with non-profit organizations around Metro-Detroit.
Foundation Sponsor:
Fred A. and Barbara M. Erb Family Foundation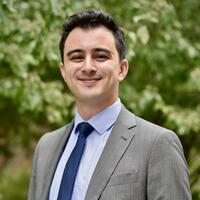 Liam Gunn is a Master of Environmental Management candidate at Yale School of the Environment, specializing in climate economics and environmental justice. Before Yale, Liam managed a constitutional and economic law group of U.S. & E.U. justices, regulators, diplomats, and officers at The Mentor Group. At Bowdoin College, Liam studied degree in Government, Environmental Studies, and Economics, was the inaugural Election Engagement Fellow, and led a volunteer trip to New Orleans focusing on environmental justice.
Foundation Sponsor:
Yale School of the Environment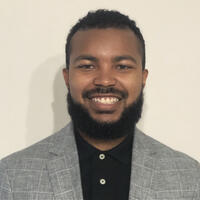 Tevin Hamilton obtained a Master of Environmental Management (MEM) degree from the Yale School of the Environment (YSE), with a specialization in Environmental Policy Analysis. Originally Tevin is from St. Louis, Missouri, and received his bachelor's degree in urban forestry from Southern University and A&M College. His passions include environmental justice, food justice, and environmental policy. He aims to assist underrepresented 
communities and contribute towards achieving environmental equity for all people.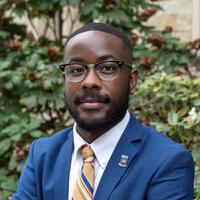 Cam Humphrey is a 2nd-year Master of Environmental Management candidate at the Yale School of the Environment specializing in Environmental Policy Analysis with a focus on the intersections of environmental law and policy, civil rights law, and environmental justice. Cam aspires to work within the policy- making sphere in order to posit strategies that include intersectional frameworks within environmental policy. Cam is from Birmingham, AL and earned his B.S. in
Agricultural Economics from Auburn University in 2019.
Pari Kasotia is a mid-career Master of Environment Management (MEM) candidate at the Yale School of the Environment. She has over 10+ years of experience in clean energy policy and advocacy space. Prior to joining Yale, Pari Kasotia served as the Mid-Atlantic Director for Vote Solar to enable solar friendly policies in the region. Pari was the lead architect of the NJ Shines campaign, a first of its kind that solely focused on establishing legislative mandates around clean energy access and other equity priorities for low-income and environmental justice communities. She also worked with a 
diverse coalition to get community solar program passed in NJ and Clean Energy Jobs Act in MD.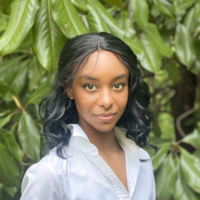 Thea Louis is a M.S. candidate in the School for Environment and Sustainability at the University of Michigan. Louis concentrates on Environmental Justice with a particular focus on the equity implications of climate change risk factors and how public policy can address those impacts. Louis received her B.A. in Environmental Studies and Public Health from Wellesley College in 2020. She enjoys playing with her dog in her free time.