Fellows List
Hello, I'm Charlee! I have a background in civil engineering and am currently a graduate student studying environmental policy at the University of Washington in Seattle. I hope to one day describe myself as a scientist-turned- practitioner, dedicating my career towards mitigating climate change while working on energy, air quality, and climate engineering and policy issues. When I'm not studying or working, you can find me exercising, writing, and indulging in my love for nature.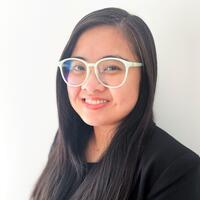 I am a second-year MA student in the Tufts University Urban and Environmental Policy and Planning program. In 2013, I received a BS in Environmental Science and Geology from Northeastern University. My current professional and academic path is sustainable planning and policies that center justice and equality. I am particularly passionate about working on issues that address disproportionate harms on front-line communities. In my spare time, I enjoy hiking, camping, and trying out new restaurants.
Tiana Wilson-Blindman, Oglála Lakȟóta, is a Masters of Environmental Management, 2021 at Yale School of the Environment. Before YSE, she worked across environmental science education and conservation policy in the West as it intersected with equity, environmental justice, and access to outdoors/public lands. Currently, her work focuses on the intersections of Indigenous rights, natural resource co-management, just transitions, and energy sovereignty. Tiana will be
attending the University of California Berkeley School of Law in the fall, focusing on environmental justice/policy and federal Indian law.