Fellows List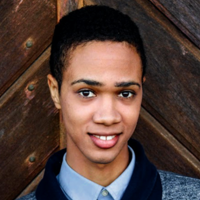 Donny Hearn III is a Detroiter and Master of Public Health student at the University of Michigan. He completed a BS in Evolutionary Anthropology in 2018. Donny's interest in environmental health promotion and biology draws from his history of urban gardening and wildlife admiration. With a global health experience and perspective, Donny aspires to contribute to equitable urban environmental conservation. He enjoys language learning, volunteering and collaborating with diverse walks of life.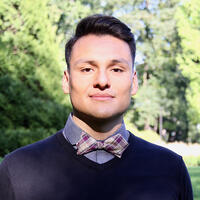 Daniel Hernandez is a Ph.D. candidate in the School of Aquatic and Fishery Sciences at the University of Washington. His dissertation work concerns the interactions between Chinook salmon and infectious hematopoietic necrosis virus, which afflicts salmon and trout populations in the U.S. Pacific Northwest. Though busy with his research, Daniel has made time to provide an important service, working in Nicaragua with Engineers Without Borders to provide safe drinking water to rural communities most in need.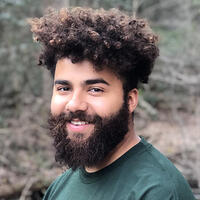 A.J. Hudson is passionate about science education, ecology, nature photography, and environmental communication that reaches the broadest possible audience. He is deeply interested in the intersection of tropical resource extraction with environmental justice for minorities, colonized and indigenous peoples. Before graduate school, A.J. spent several years teaching and helped found a public high school in one of the most disenfranchised neighborhoods of Brooklyn. He is currently conducting research in the rainforests of Ecuador for the Yale School of Forestry and Environmental Studies.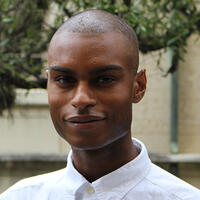 Aaron Jones is an Energy and Earth Resources MS candidate at the University of Texas at Austin. Born and raised in Georgia, Aaron received their BA in Earth Science from Vassar College with a focus in paleoclimatology and sustainability. Their current studies focus on renewable energy, public policy, and machine learning. Aaron is excited to gain experience in visual communication and data analysis for climate and energy advocacy at the Acadia Climate and Energy Analysis Center.
Ta-wei Lin is a Taiwanese-American coming from Boston, Massachusetts. He is currently a Doctor of Public Health candidate at Harvard School of Public Health. Ta-wei's background is in epidemiology and he is passionate about social justice and health equity. He is also an avid rock climber and cat enthusiast.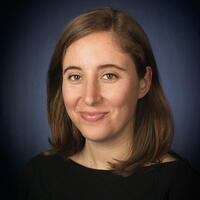 Originally from Madrid, Spain, Delia Mayor spent five years working in community health in the Washington D.C. area after earning a BA in Psychology from the University of Miami. Delia recently earned a Master of Science in Environment and Sustainability with a focus on Behavior, Education, and Communication from the University of Michigan's School for Environment and Sustainability. Delia is interested in the connections between environmental justice and health.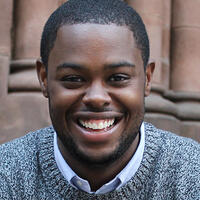 Aaron Neal just completed his first year of graduate school at University of North Carolina at Chapel Hill. He is studying Clinical Psychology with a concentration in Community Engaged Participatory Research. His research interests are in community mental health and the way that the broader environment can influence human development. Aaron is passionate about understanding and supporting community. He hopes to use his experiences to understand how community is created and used to support holistic wellbeing.
Host Organization:
Detroit Office of Sustainability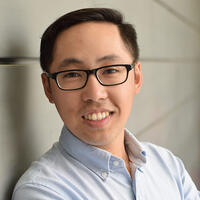 John Nguyen received his MS in Environmental Science at Villanova University and BS in Chemistry from Trinity University. His research combines Geographical Information Systems (GIS) and watershed geochemistry to study the impacts of hydraulic fracturing on Pennsylvania's streams. He is pursuing a career in environmental regulation & policy and hopes to combine his technical expertise in chemistry with skills in science communication. In his free time, John enjoys movies, dragon boating, and being a foodie.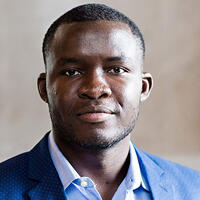 Akin Olumoroti is a Master of Public Policy (MPP) student at the University of Michigan's Gerald R. Ford School of Public Policy. Prior to this he received his MS in Physics from Western Illinois University. At the Ford School, he focuses on energy, environmental, and international policy. Akin hopes to someday use the tools of science and technology to help governments and organizations develop and implement meaningful climate change mitigation and adaptation frameworks. His hobbies include traveling, photography, and making music.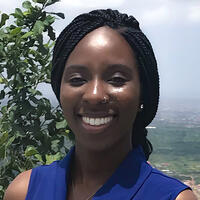 Cassandra Osei is a Ph.D. student at the University of Kansas' School of Public Affairs and Administration. Before entering the doctoral program, she completed her Master of Public Health (MPH) degree at the Boston University School of Public Health, specializing in both Social Behavioral Sciences and Epidemiology. Cassandra's research interests explore the factors that shape the maternal mortality crisis, with an emphasis on the ways that disproportionate exposure to different environments interact with other elements of a racialized social structure.
Host Organization:
The Northlight Foundation
Overbrook Foundation