Fellows List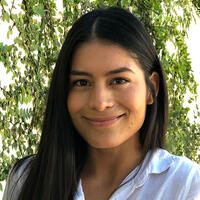 Carol Peralta grew up in Los Angeles with a small and close-knit family. She majored in Environmental Studies as an undergraduate and is currently pursuing a MS in Environmental Hydrology. Carol has worked in the non-profit sector for the last three years as a, mostly outdoor, program instructor for elementary aged kids.
Foundation Sponsor:
11th Hour Project (Schmidt Family Foundation)
Host Organization:
Community Alliance for Agroecology
Sacha-Rose Phillips is a second-year dual degree student at the School for Environment and Sustainability and at the Gerald R. Ford School of Public Policy at the University of Michigan. Her interests span the areas of environmental justice, energy access and smart technologies in the Caribbean and Latin America. Currently, she is conducting research on the impact of smart metering on informal energy access in Jamaica.
Foundation Sponsor:
Environmental Defense Fund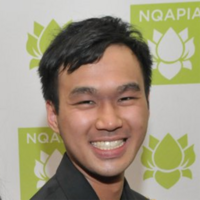 As a third-generation Chinese American from San Francisco, Jeffrey Wong is a proud son of a middle-class nurse and architect. His parents imbued him with their spirit of community service and love of natural wonders to become the person he is today. As an Environmental Fellow, Jeffrey hopes to ensure that as society adapts to the impacts of climate change, all solutions are equitable and just, protecting the most vulnerable as much if not more than the most privileged. When he is not thinking about the future of climate resilience, Jeffrey can be found in the kitchen or karaoke booth, experimenting with different recipes while singing a rendition of "Party for One" by the great Carly Rae Jepsen.
Host Organization:
Institute for Sustainable Communities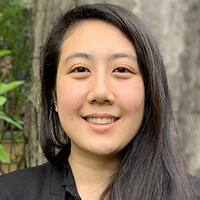 Cally Xi is a Master of Public Health (MPH) candidate in Environmental Health Sciences at the University of Michigan School of Public Health. She has a concentration in Environmental Quality, Sustainability, and Health and is working on a certificate in Risk Science. Cally is passionate about alleviating environmental health inequities, particularly in regards to water contamination and air pollution.
Sahar will complete her master's degree in environmental studies at Western Washington University this spring. At Western, she has focused her studies and research on environmental justice, environmental education, and youth-led action. Previously, Sahar was the High School Program Coordinator at Phipps Conservatory and Botanical gardens in Pittsburgh, PA where she oversaw an environmental challenge for K-12 public and private schools and a high school internship program. Sahar's work is motivated by the desire to create a more just and inclusive environmental movement.
Chris is a dual-degree MS/MPP student at the University of Michigan's School for Environment and Sustainability and the Gerald R. Ford School of Public Policy. He also received his BS from the University of Michigan in the Program in the Environment. Chris studies environmental policy with a focus on environmental justice and climate change adaptation. He hopes to someday help frontline communities in their efforts to plan and prepare for climate change.
Host Organization:
Natural Resources Defense Council
My name is Amber and I'm a master's student at Villanova University, currently working on finishing up my degree in environmental science! I'm interested in the environmental non-profit sector as well as land and watershed conservation. I love exploring the outdoors and adventuring to new places, particularly in and around my city of Philadelphia.
Host Organization:
Watershed Protection Grant Center
I am currently pursuing a Master's Degree in Conservation Ecology at the University of Michigan, Ann Arbor. I am originally from Puerto Rico, where I obtained a Bachelor's degree in Environmental Science at the University of Puerto Rico I am very passionate about the environment and am interested in topics such as wildlife management, endangered species conservation, environmental awareness and community and biodiversity resilience towards natural disasters.
Gloria Desanker is working as an environmental analyst for the San Francisco Estuary Institute. She uses remote sensing and geographic information systems (GIS) to facilitate environmental restoration and conservation. She received her master's degree from the Department of Forestry at Michigan State University and her bachelor's degree from the Department of Environmental Science at the University of Virginia. 
Jon is pursuing an MEM/MBA dual degree from Duke and UNC Chapel Hill. Jon loves engaging with people and has worked as an anthropologist in Peru and has experience cooking in NYC farm-to-table restaurants. He is passionate about creating sustainable, climate change resilient food systems and supply chains, and wants to pursue a career in corporate sustainability.