Fellows List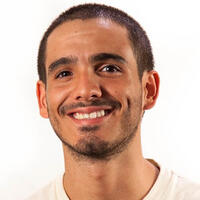 Jan Cordero Casillas is a first year Ph.D. Puerto Rican student in the School for the Future of Innovation in Society. He is currently a graduate fellow in the Urban Resilience to Extremes (UREx) working with the Governance and Scenario Planning team. Jan is interested in designing community-based information systems to empower communities to pursue decentralized governance strategy and planning, in order to help them increase community resilience.
Host Organization:
Natural Resources Defense Council
Rachel Correll has always been interested in the interaction between community and environment. She began focusing on preventing and preparing for flood threats after her community was devastated by floods in 2011. She focused on disaster management in the McNair Program at Syracuse University where she received a bachelor's in Geography and in Earth Science. She is now in a doctoral program at Louisiana State University in the Department of Environmental Sciences working on community resiliency.
Host Organization:
Huron River Watershed Coalition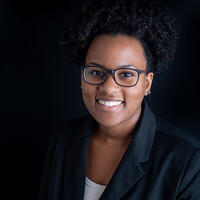 Jaynell D. Nicholson is a graduate student at Indiana University's School for Public and Environmental Affairs and is from Pittsburgh, Pennsylvania. She is pursuing a dual master's degree in Environmental Science and Public Affairs hoping to learn how to solve local environmental problems in an equitable way. Her passion for empowering students of color and Women in Science fields feeds her desire for a career that allows her to work directly with students and local communities.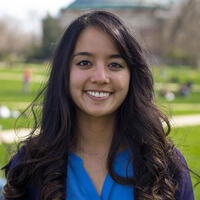 Saachi Das Kuwayama recently graduated from the University of Michigan's School for Environment and Sustainability with a master's degree in Environmental Justice, Policy, and Communications. Her research explores the links between gender, water insecurity, and protest movements. Originally from the north side of Chicago, Saachi is a classical violinist, an amateur baker, and the proud daughter of Indian and Japanese immigrants.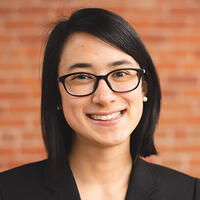 Emma Dolce is currently pursuing a Master of Public Policy degree from the Ford School at the University of Michigan. She grew up in Ann Arbor, Michigan and attended Kalamazoo College where she majored in political science. Emma's interests lie in the intersection of environmental and social policy with a focus on mitigating the effects of climate change on underserved populations. In her free time she enjoys being outside, playing ultimate frisbee, reading, food, and running.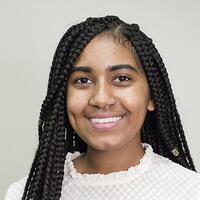 Sol Dressa is currently a first-year dual degree master's student in Environmental Health Science and Urban and Regional Planning. She has a bachelor's degree from Oregon State University in Health Promotion and Behavior. Upon graduating she worked at the Oregon Health Authority within the Environmental Health Department. Some of the concepts she is interested in include urban equity, urban sprawl, greenspace exposure and its relation to environmental health.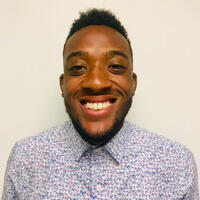 Kamari Durley is an MA candidate in the Urban and Environmental Policy and Planning program at Tufts University. He graduated from the University of Miami with a B.A. in Ecosystem Science & Policy. Kamari grew up in the Chicagoland area where he developed a strong interest in the planning and policy decisions that created the present day conditions in the city. This experience greatly influenced his research interests which are grounded in development and financing of affordable, environmentally sustainable housing, especially in the nation's most vulnerable urban communities.
Host Organization:
Virginia Environmental Justice Coalition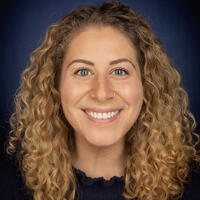 Karen Goldburg graduated from the University of Michigan in May 2019 with an MS in Environment and Sustainability. Her areas of interest include U.S. western conservation, climate change adaptation, collaborative resources management, and environmental philanthropy. Karen's work cuts across both natural and human systems, and as a graduate student she focused on learning how non-profit organizations can effectively address conservation and natural resource management issues by engaging diverse communities in environmental decision-making. Karen is looking forward to serving as an Environmental Fellow with the Walton Family Foundation's Colorado River program this summer.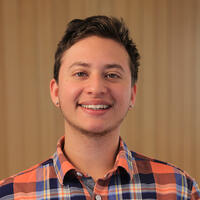 Leo Goldsmith is a rising second-year Master of Environmental Management student at the Yale School of Forestry and Environmental Studies. His specialization is climate change science and solutions. He is interested in centering environmental justice and public health at the center of climate change adaptation plans and implementation. Before Yale, he worked with the New York Restoration Project doing ecological restoration and community engagement in New York City and obtained his bachelor's at Oberlin College.
Host Organization:
Pillsbury United Communities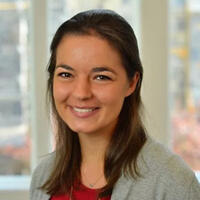 Laura Grier recently earned a MS from the University of Michigan focused on environmental justice, policy, and education. Prior to her graduate studies, Laura received a B.A. in Environmental Studies from the University of North Carolina at Chapel Hill. She later lived and worked on a community farm and then led an urban service-learning program, both in North Carolina. In her spare time, you can find Laura running outside, experimenting with new cookie recipes, or re-watching her favorite episodes of "The Office."
Host Organization:
Virginia Interfaith Power and Light