Fellows List
Hamsa Ganapathi recently earned her master's degree in Agriculture, Food, and Environment from the Friedman School of Nutrition Science and Policy at Tufts University in Boston, MA. Her academic and professional focus is on the intersectional impacts between agriculture and climate change, and how a changing climate will affect our ability to feed a growing world population in a sustainable and equitable way. In her free time, Hamsa enjoys cooking and baking lots of tasty treats, trying new restaurants, and watching Jeopardy.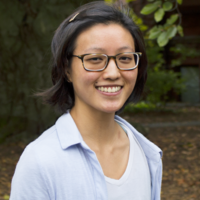 Graduate Institution:
University of Oregon
Degree Program:
Masters of Science
César Gómez-Ávila is a Ph.D. candidate at Texas Tech University in the Department of Chemical Engineering. His research evaluates stormwater management systems and their effectiveness in removing organic and inorganic contaminants. Other interests include evaluating green infrastructure projects within communities and their implications on environmental justice. Outside of his research, he enjoys photography, playing the guitar, and biking.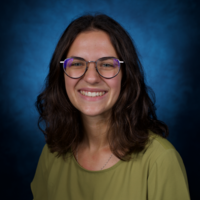 Maxime (she/they) is a recent graduate of the University of Michigan's School for Environment and Sustainability with a M.S. in Environmental Justice. Maxime is interested in working within decolonial environmental frameworks in the Great Lakes area. She hopes to continue engaging with Native-led work in Indigenous land reclamation and climate justice. Maxime is originally from The Netherlands, grew up in Anishinaabe Aki (Michigan), and is currently residing on Dakota land, Mni Sota Mukoce (Minneapolis, Minnesota). She earned her B.S. in 2018 from Central Michigan University and enjoys needlework, reading, running, watching TV, and getting to know people.
Foundation Sponsor:
Yale School of the Environment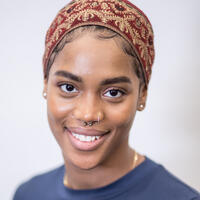 Tamar Harrison is a second-year Master of Public Health candidate at University of Michigan's School of Public Health. With a concentration in Health Behavior & Health Education, and graduate certificate in Healthy Cities, Tamar is interested in complex issues ranging from water pollution to the built environment to climate change resilience to global health equity and socio-economic influences on health. Ms. Harrison is native to Atlanta, Georgia USA. Her community predominantly consists of low-income Black, indigenous, and people of color (BIPOC). Here is where she began to witness the complex barriers that exist to a high quality of life for many, including members of her own family. Tamar's current research investigates strategies to improve minority health, access to affordable and healthy housing, water quality and management, and sustainable community development. Ms. Harrison's community-based participatory research with Khon Kaen University (Thailand), Boston's Urban Farming Institute, and Detroit's Green Door Initiative ignited her passion to advocate for place-based, culturally appropriate, and environmentally beneficial strategies for underrepresented people and overburdened communities. Tamar Harrison enjoys hiking, attending music festivals, spending time with loved ones (+ furry friends), and hand embroidery. As a C.S. Mott Foundation Environmental Fellow with Elevate Energy, Tamar is enthusiastic to help support and evaluate water safety and affordability programming for the greater Chicago, Illinois community.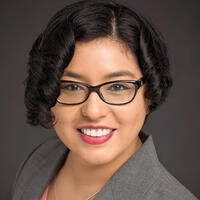 A graduate of Duke Law and UC Berkeley, Katherine Hasnain (she/her) is an MSc student in Environmental Policy & Regulation at the London School of Economics. She has amassed considerable vocational and research experience related to water policy, environmental justice, and emergent technologies. Her recent work focuses on the use of drones in the field of environmental research. Katherine has worked as a Climate Team Fellow for the Environmental Defense Fund and as a Climate Instructor for Terra.do. She currently serves on the Board of the Association for Environmental Studies & Sciences. Katherine enjoys traveling, international cuisine, and reading philosophy.
Host Organization:
The Northlight Foundation
This May 2022, Tara Illgner completed her masters from University of Virginia (UVA) in atmospheric chemistry focused on energy policy. Her work focuses on applying carbon capture toward  interim carbon emissions for accelerating decarbonization as fossil fuels are replaced by renewables.. As a 2021 COVES fellow, she served as the science and technology fellow for the Virginia legislature's Joint Commission on Technology and Science (JCOTS), translating science for legislators and advising on carbon-reduction technologies. As a 2022 Yale Environmental fellow, she is matched with the MacArthur Foundation, working on equitable clean energy for the U.S. and India.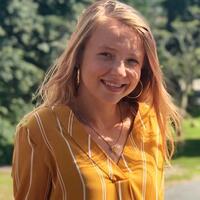 Natalia Jaworski is a graduate student at Florida Atlantic University pursuing an MS degree in Environmental Sciences. After graduating from Illinois State University with a BS in Biological Sciences, Natalia became a Marine Education Fellow with the University of Georgia Marine Extension and Georgia Sea Grant. She received the "hands-on, feet-in" mentality for environmental education and outreach that she plans to implement throughout her scientific career. Her current research quantifies predator-prey interactions through an ecological and socioeconomic lens. This summer, Natalia will help develop a habitat suitability index for oyster restoration in Rhode Island. 
Host Organization:
RI DEM Div. of Marine Fisheries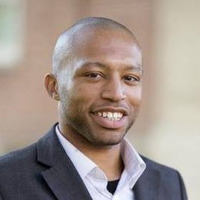 Sterling Johnson is currently a Ph.D. student at Temple University's Department of Geography and Urban Studies. He researches in the areas of Black geographies, anti-colonialism, feminist geography, carceral and abolition geographies. Their research is concerned with laws and morality and issues of social justice and liberation. Since 2012, Sterling has been an activist and advocate for housing and harm reduction focusing on the U.S. Mid-Atlantic region (Philadelphia, Baltimore and Washington D.C.). They have a law degree from the University of California Hastings College of Law (San Francisco) and a Masters in Geography from George Washington University (Washington D.C.).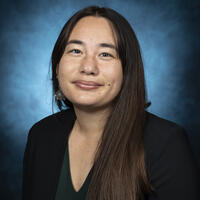 Alicia is a graduate student at the University of Michigan's School of Environment and Sustainability. She's studying environmental justice with an interest in policies and programs that support urban climate resilience and environmental equity. Professionally, she has worked to improve service provision to historically disadvantaged groups in San Diego, CA. She's currently working in Scio Township, MI to develop a Climate Action Plan that is responsive to the needs and concerns of diverse community members.