Fellows List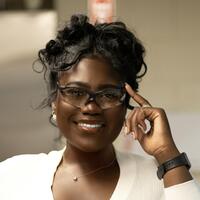 Jaye Wilson (She/her) is an experienced researcher with a B.S. in Biochemistry and a double minor in Public Health and Environmental Geosciences from Texas A&M University. She is currently a National Science Foundation Graduate Research Fellow and Ph.D. student at Yale School of Environment, translating her love for fashion, organic, and polymeric chemistry into the Environment.
While environmental justice and STEM equity sit at the forefront of all her endeavors, Jaye's academic activism path focuses specifically on developments that create better materials and recycling systems to address the plastics pollution in the textile industry. When she is not in the lab, you can find her at a farmers market, baking, picnicking with friends, or taking pictures in her second-hand outfits.
Foundation Sponsor:
Yale School of the Environment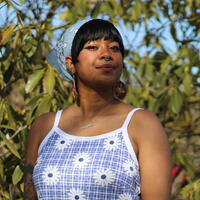 Ashia Ajani (they/she) is an environmental educator and storyteller and a pregnancy/ postpartum doula hailing from Denver, CO, Queen City of the Plains. They are a (forthcoming) graduate of Yale School of the Environment and an incoming Fall 2021 PhD student at University of Oregon. She has been published in Sierra Magazine, World Literature Today and Frontier Poetry, among others. They are a proud cat parent of Cholula and earring collector extraordinaire.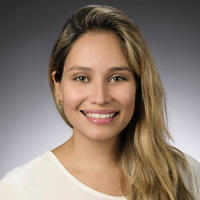 I am a PhD student at the Bren School of Environmental Science & Management at UC Santa Barbara, where I study political economy and environmental conflicts in Latin America. My research spans two areas: the use of violence to suppress environmental movements, and the role of politics in climate adaptation strategies. I am originally from Panama and I have been passionate about social and environmental justice my whole life. My goal is to support communities and environmental leaders in reaching equitable, sustainable, and long-term solutions to environmental conflicts.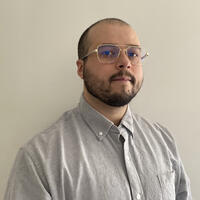 José Becerra is a PhD student at Purdue University in the Department of Anthropology. After graduating from California Polytechnic State, University Pomona with a B.S. in Anthropology, he received an M.S. at Purdue University studying coffee agriculture and risk using a political ecology framework. His PhD research builds from his undergraduate McNair project to investigate the intersections of air pollution, wildfires, and climate change impacting marginalized communities in the Inland Empire region of California.
Foundation Sponsor:
Charles Stewart Mott Foundation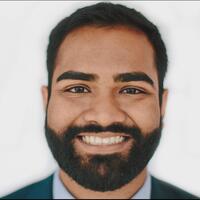 Simon is currently pursuing a Master of Environmental Management at Yale School of the Environment. In years prior, he worked on federal environmental and clean energy policy with the Obama Administration and at the Environmental Defense Fund. He is committed to ensuring the transition to a 100% clean economy socially, environmentally, and economically uplifts marginalized communities. Simon was born in Hyderabad, India and has been fortunate to call Chicago, Illinois, "home."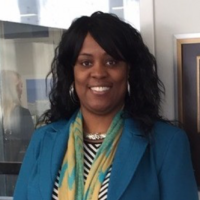 Deirdre is an Interdisciplinary Studies Ph.D. candidate at Western Michigan University, and native Michigander. My current research centers on understanding the complexities and intersectionality between climate change displacement, marginalized populations and environmental justice a continuation of my work exploring CO2 impacts on the carnivorous Purple Pitcher plant (S.P) and ethnographic fieldwork on flooded impacted vulnerable First Nations communities. We have a moral obligation to protect our planet, educate, and leave a habitable place for those that follow us. 
As an environmental justice advocate and social scientist I recognize the need to center voices of those who are most impacted by this crisis.
Xiara Day is a recent graduate of Texas Southern University with a Master of Science degree in Environmental Toxicology. Xiara is passionate about mitigating environmental health hazards in minority communities. By utilizing her educational background and vast research experience, Xiara will pursue a Doctor of Public Health degree in Environmental Health at Texas A&M University in the upcoming Fall with the intent of becoming a vital change-maker in the public health and environmental justice field.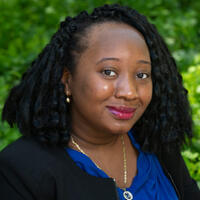 Toyosi Dickson is a recent graduate of Rutgers School of Environmental and Biological Sciences with a BS in Environmental Science. During her time as an undergraduate she had gained a multidisciplinary experience in the fields of human ecology, geomicrobiology, soil science, and geospatial analysis. Toyosi's time at UM SEAS has further shifted her interests into the social science, and has recently joined the Energy Equity Lab for the upcoming year.
Foundation Sponsor:
Doris Duke Charitable Foundation
Host Organization:
Doris Duke Charitable Foundation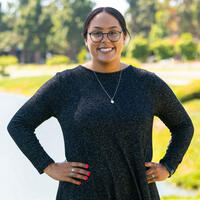 Alycia Ellington (she/her) is a recent graduate from San José State University where she earned a M.S. in Environmental Studies. Her qualitative thesis work was centered on place-based learning, equitable access, and COVID-19 impacts on outdoor environmental education in the Bay Area. She also holds a B.S. in Environmental Studies from San Francisco State University. After the completion of the EFP program, Alycia will pursue a Ph.D. as she aspires to become a professor where she can work alongside underrepresented 
communities and students of color.
Foundation Sponsor:
Charles Stewart Mott Foundation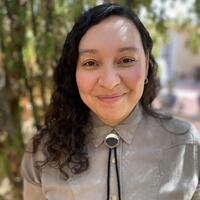 Demi (she/they) is the daughter of working-class Mexican immigrants and the youngest of 10 raised in Riverside, California. As a first- generation student, she earned a BA in Sociology at CSUSB and is completing a master's degree in Urban Sustainability and GIS from Antioch University. Demi was a 2020 Switzer Fellow, a graduate of Nature for All's Leadership Academy, a certified UC California Naturalist and served on the student board for the California Native Plant Society.